The United States presents a 'great trading opportunity' for local businesses in the current economic climate according to the regional managing partner in the Midlands at leading audit, tax and consulting firm RSM UK.
The firm has hosted a number of global trade events this year, including one with the US Embassy in London and another with the Greater Birmingham Chamber of Commerce, focusing on going for growth in the US and other international markets.
The West Midlands is the second largest exporter of goods to the United States, behind the South East (around £6.4bn in value or 12.2% of the total in the UK) according to government data. Among the top UK exporters to the US are car manufacturers who have a long heritage and strong presence in the Midlands.
Mark Taylor, regional managing partner at RSM UK in the Midlands, said: 'The challenging economic climate can make it seem that businesses have limited options to exploit and grow their operations.
'Even though growth in the US economy is likely to slow this year, the combination of lower energy prices, stronger consumer confidence and a dramatic increase in fiscal spending means that growth in the US economy is likely to be significantly stronger than the UK and Europe over the next few years. This means there are opportunities to tap into this and make some commercial gains.
'The Midlands has shown its resilience and has a great track record in job and wealth creation, driving up regional GDP, in part thanks to trading with the US. In this post-Brexit world, we are now operating in, looking to get a footprint Stateside can play an even more pivotal part in expansion strategies.'
One Midlands businessman, Paul Faulkner from RCL Partners, was a guest speaker at RSM's US Embassy event showcasing the benefits of the US market. RCL Partners, who act as the retained advisors to the Richardson family and are based in Oldbury, have been investing in a portfolio of real estate assets across the US for some time and have ambitious plans to grow further in the future.
Paul Faulkner, chief of staff and operations, at RCL Partners, said: 'The US is already a very important core investment market for the business and we plan on continuing to be an active investor there in the future. The commercial benefits for transatlantic investments sit very well with our focus and strategy on future growth. America is the world's leading economy, and we see it as a great place to invest in the longer term.
'With the federal structure in the US, laws within the different states can vary and so I'd encourage businesses to do their homework before jumping in. Don't be afraid to seek business support from the relevant authorities whose job is to promote global trade for local businesses. The Midlands has a long history of being entrepreneurial and there are opportunities to go for growth with our American counterparts.'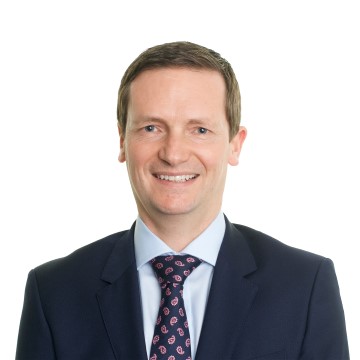 Mark Taylor
Regional Managing Partner, Central, Head of ESG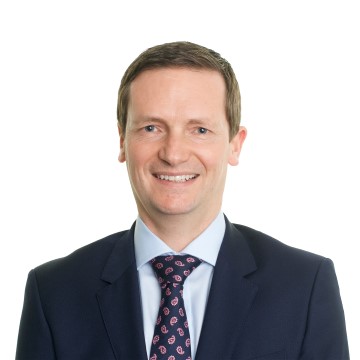 Mark Taylor
Regional Managing Partner, Central, Head of ESG