Despite relief being available for both small and large companies, eligible R&D is often overlooked outside of certain activities.
In summary, to qualify for an R&D claim, a project must be seeking to go beyond the industry status quo, or accepted scientific/technical norms. Secondly, it must also be technically challenging for the engineers or scientists trying to achieve this.
The drivers of R&D can cover many areas and can be commercial in nature.
What are the key drivers in your sector?
Construction

Automotive

Food and drink

Packaging

Manufacturing

Aerospace
Construction
Developing new and improved construction methods, materials or designs to suit unusual environmental and site conditions, new regulatory requirements or applications;
Overcoming architectural, design and performance constraints through technological solutions;
Demolition and repair techniques and approaches in sensitive sites and applications;
Development and innovative inclusion of sustainable technologies, components or materials, low-carbon technologies and energy-efficient installations;
Prototyping and design of temporary works solutions and off-site or modular construction techniques;
New solutions, materials or repurposing existing materials in an innovative way to solve a problem or improve performance reliability, quality and safety; and
Development of new equipment to fulfil a project or other commercial use.
Automotive
The impact of regulatory or environmental standards may require changes to componentry, exhaust technology, safety standards and fuel sources;
Development of battery and charging technology for electric vehicles;
Integration and use of alternative materials, such as composites, surface finishes and coatings;
Improvements to passenger comfort and safety, including seat design, driver controls, on-board systems;
Improvements or changes to manufacturing processes to improve quality and reliability, increase production rates, reduce costs; deploying automated solutions; retooling; and consolidation of operations or manufacturing sites;
Overcoming technical challenges associated with integration of alternative design concepts such as unique aesthetics;
Fault resolution and in-service repair solutions; and
Integration of IT infrastructure and systems, such as dealer or stock management systems that are non-trivial in nature.
Food and drink
The impact of regulatory standards or consumer demand may require changes to ingredients, new recipes or formulations to be developed, to reduce sugar, salt and alcohol levels, for example;
Improving environmental performance to minimise waste, water usage or gas or electric consumption;
Overcoming seasonal variations, ingredient or raw material changes while maintaining consistency of organoleptic and aesthetic profiles;
Trialling and development of new ingredients or variations on existing ingredients to change flavour characteristics or improve supply chain flexibility;
Introduction of novel processes, equipment, or new applications of existing equipment that is not straightforward;
Improvements or changes to manufacturing processes to improve quality, increase production rates, reduce costs or deploy automated solutions;
Improvements to shelf-life, including technical aspects of packaging development or sustainable packaging solutions; and
Integration of IT infrastructure that is non-trivial in nature.
Packaging
Development of new products including: new tamper-evident or counterfeiting systems, advanced safety closures or innovative designs for premium products;
Trialling of new raw materials, substrates, coatings or integration of recycled materials in order to meet bespoke customer requirements, reduce costs or improve environmental performance;
The development or integration of new manufacturing infrastructure, including modification to off-the-shelf technology to meet bespoke requirements;
Development of lightweight packaging through structural design or materials development;
Appreciable improvement to legacy infrastructure to achieve production to modern standards, automation of processes that have traditionally been manual, or root cause analysis to overcome periods of poor quality or low production rates;
Seeking to improve the environmental performance of production through improvements to existing processes or infrastructure to minimise waste, water usage, gas or electric consumption;
Projects seeking to introduce or integrate significant new IT infrastructure, which is non-trivial in nature.
Manufacturing
New or improved products to meet customer needs, environmental, legislative or regulatory demands;
Commercial requirements to improve efficiency of manufacturing operations and quality, overcome obsolescence, reduce waste or automate processes;
Introducing new or improved process lines, or relocating manufacturing from another site or facility;
Sourcing new suppliers or alternative raw materials to meet demand or commercial goals leading to reformulation, testing or production trials; and
Proving concepts at a larger scale which may require manufacturing trials to demonstrate reliability and capability.
Aerospace
new or improved designs or systems to meet customer needs, environmental, legislative or regulatory demands;
improvements to efficiency of manufacturing and installation operations to overcome obsolescence, reduce waste or weight, improve tolerances or automate processes;
introducing new or improved materials or processes, such as composite materials, improved mechanical performance, or testing capability;
upgrades and replacement of electronic systems for both civil and military applications, notably in aging platforms;
novel engineering and scientific approaches to extend operating life, or carry out alternative repair techniques;
developments in technology to allow alternative use cases and modifications for existing platforms, such as Search and Rescue, Border Control or civilian applications; and
integration of electro-mechanical systems for flight management, countermeasures, situational awareness and communications.
How we can help
With RSM's combination of specialised R&D tax and industry-trained experts, we can help you prepare and submit R&D claims in line with HMRC's latest requirements. Through short discussions with senior members of the technical teams, we can quickly assess claim potential and eligibility. Our team are skilled in rapidly identifying activities and expenditure that qualify; saving you time.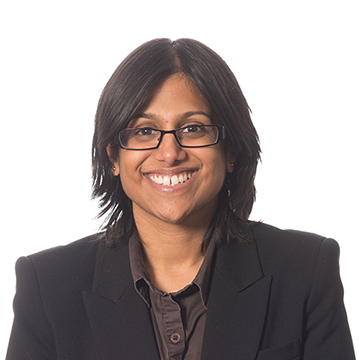 Sheetal Sanghvi
Partner, Innovation Reliefs | Managing Partner, Nottingham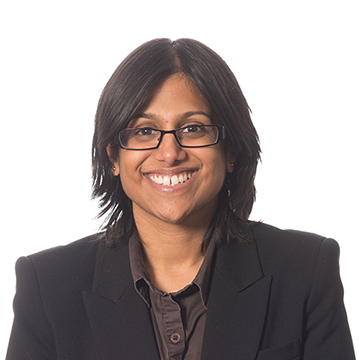 Sheetal Sanghvi
Partner, Innovation Reliefs | Managing Partner, Nottingham