UK media outlook: A positive act one, with challenges after the intermission
The media landscape continues to soar in the UK, with entertainment and media achieving record breaking revenues and inbound investment in recent years. While over 81% of our media respondents feel optimistic about the next 12 months for their business, this drops to 68% when looking more long term. Are there challenges ahead for UK media?
Government reliefs are key
The UK government continues to provide backing to organisations in the creative industry and our survey showed that 96% of respondents felt supported through the availability of eight different creative tax reliefs, with 98% of those surveyed currently benefitting from these. This makes the UK an attractive place for those in media. The UK's creative industry is a global leader and there are plenty of success stories. There is no better example than film and TV production – with £4.5bn of inward investment into UK productions in the year to June 2023
Talent matters
Skilled team members are vital to success, but one of the biggest challenges in the industry is securing and retaining the best talent. It is therefore unsurprising that 79% of our respondents' expressed difficulties with recruitment over the past 12 months. The industry as a whole is known to be tough on work-life balance, and a study by the Work Foundation (2020) found that 78% of surveyed film and TV workers struggle to find a balance. Media is a creative industry, which demands an exciting and collaborative culture. However, that is also a key inhibitor to attracting talent, as other industries can offer more flexibility, including remote working.
Diversity and inclusion
Improving diversity and inclusion is at the forefront of most agendas and the media industry is no different. This has been a call for action for many years and our survey indicated that, on average, 20% of leadership teams identify as BAME (black, Asian and minority ethnic) and 24% of leadership teams identify as female. It's perhaps unsurprising then that in some sub sectors, women were less well represented, for instance gaming, compared with marketing, communications and publishing. Having a diverse workforce is imperative for so many reasons, one being that it makes good business sense. In traditional television there has been a demand for productions to be more authentic and relatable through the talent both on and off screen, by representing the real demographic in which we live. Consumers have also been known to make a purchase after seeing an ad campaign they considered diverse or inclusive. More needs to be done in this important area.
'Given the importance of the D&I agenda, it was surprising that 23.7% of those surveyed confirmed their organisations did not have policies in place to discuss D&I at a senior level. In my view this is a concern and a huge opportunity for change.'
Mandy Girder, Head of Media
UK technology outlook: Opportunities and challenges
The UK remains a leading place for technology businesses to set up and grow, with 49 tech 'unicorns' created to date and a burgeoning sector worth more than $1tn supported. Over the next year, 59% of respondents are optimistic about their prospects, and this increases to 65% when looking longer term. While the industry's optimism is well deserved, there are both opportunities and challenges on the horizon.
The UK is a great place to build a business
Our survey shows that the UK compares favourably to the US when setting up a business, as 61% of respondents say that Britain has better access to funding opportunities than across the pond, with an established network of angel, VC and private equity investors. Together with a comprehensive legal environment which encourages inbound international investment, it's no surprise that RSM's tech incorporation tracker continues to show year-over-year growth in new startups, with 46,474 new companies created in the sector in 2022 alone and accelerating in 2023.
'I found it interesting that among respondents considering an IPO in the future, 66% indicated they would choose listing in the UK compared to the US or Europe.
This is positive – although some broadcasters have raised concerns that regulatory red tape threatens to stifle the potential growth in the industry.
Effective regulation is so important to the future of the UK's creative sector – to provide a framework that encourages innovation and protects high standards.'
Mandy Girder, Head of Media
A skilled UK tech workforce is fundamental
Access to talent remains a key competitive advantage for the UK, with three of the world's top 10 universities situated in England, fostering new ideas and educating the next generation of entrepreneurs. Despite this, our survey found that 85% of technology businesses had struggled to recruit new staff in the last 12 months, despite significant layoffs across the tech industry. This underlines the need for the UK to offer a flexible and competitive visa system to attract and retain talent. Inbound UK Tech immigration did rise during 2022 in line with growth in the industry – and this will need to continue.
Government incentives will be crucial
Our survey found that 79% of respondents believe that the Government is supportive of the UK technology industry, and we see this most evidently in the way technology businesses are taxed. While the competitive rate of corporation tax in the UK and the generous capital allowances regime are both advantageous, it is the targeted tax reliefs that are most beneficial to fast growth businesses, with R&D tax credits providing much needed liquidity and rewarding investment in the development of new ideas.
42% of respondents already make use of the R&D/RDEC scheme, with a further 36% exploring the possibility of claiming in future years. Other support in the form of Business Asset Disposal Relief and EMI schemes further incentivise founders and staff, adding up to a compelling tax environment in which to nurture technology startups. Government reliefs will be crucial in sustaining growth in the UK Tech sector to both attract and retain innovative, growing businesses.
'It's great to see respondents so optimistic about the UK as a place to grow their business. The country's talented workforce, good access to funding and proactive government support are a unique and winning combination, enabling startups to scale and be successful on the world stage.
While the overall picture is positive, what was clear from the research was the important role the government plays in the success of the industry. Recent changes to R&D tax reliefs are less generous to early stage businesses, and visa requirements may prevent key technical roles from being filled. Care is needed to maintain the ecosystem that has been built up, with cross party support and long term planning central to the sector's health.'
Saxon Moseley, Head of Technology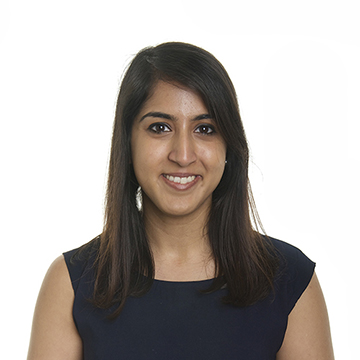 Mandy  Girder
Associate Director, Head of Media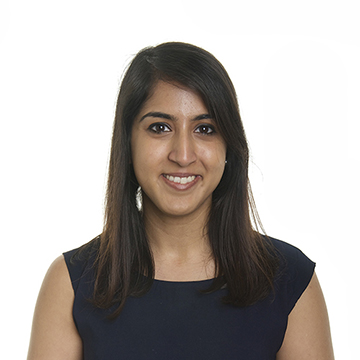 Mandy  Girder
Associate Director, Head of Media