Whilst many see video games as a childhood pastime it is an enormous, complex, growing industry. Big Tech is investing in gaming heavily as part of a broader strategy to develop their metaverse offerings, expand their influence, and access new markets. 2022 deal activity started with a bang in the gaming market, so we will start there.
Deal activity
In January, Microsoft moved to acquire Blizzard for $69bn in their largest ever acquisition. Comparatively, LinkedIn was a snip at $26.2bn in 2016. Sony announced intentions to acquire Destiny developer Bungie for $6.9m, further strengthening their gaming offering.
As the manufacturers of Xbox and PlayStation consoles, Microsoft and Sony are heavyweights in the gaming market who are expected to strengthen their position. However, Big Tech is looking at the gaming industry as the gateway towards the concepts and technologies that underpin the concept of a metaverse.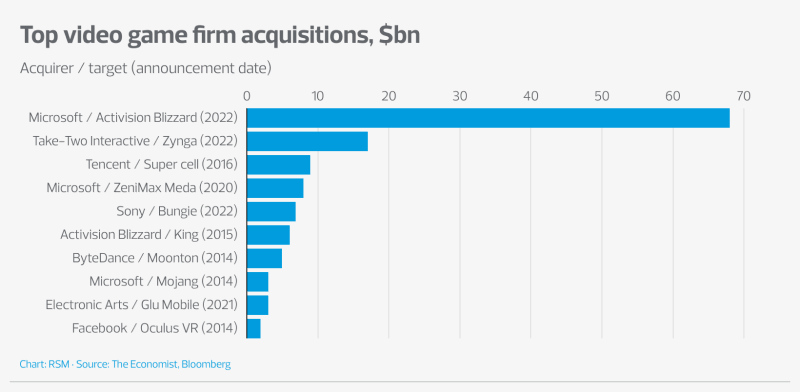 Gateway to the metaverse: massive multiplayer gaming
Did you know your children might be participating in enormous online global communities via your tablet? The community sizes of online games are not routinely published, nor are they regulated - but estimates for Fortnight rise as high as 350 million players. In 2020 Roblox told Bloomberg that two-thirds of children between the ages and nine and 12 use their game. Numbers are approaching levels seen in other established cloud platforms – such as Netflix.
These massive online communities move beyond playing games and offer ways to collaborate, communicate and participate in mass events such as music concerts. These platforms represent new ways for business to promote products and raise awareness of their brands. These young gamers are already tech-savvy and comfortable with the way we will navigate the metaverse in the future.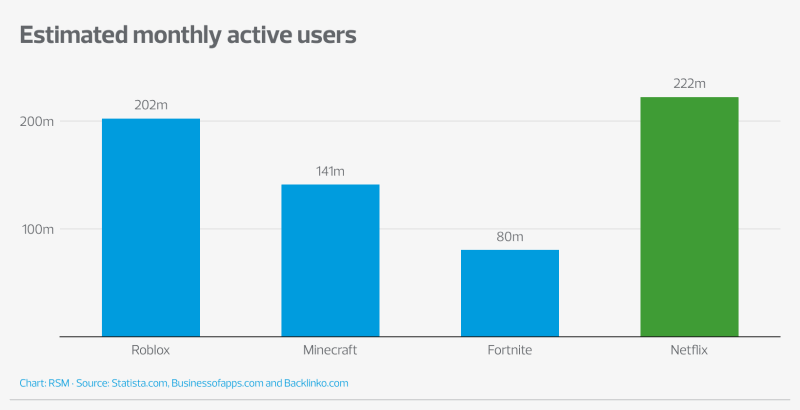 Franchises are fundamental to commercial returns
Much like Hollywood, the gaming industry is dominated by franchises, each boasting massive loyal, partisan fan bases such as Pokemon, Mario and Call of Duty. The enormous cost of developing the latest instalment of each franchise can be offset by leveraging these franchises over increasingly long timescales as demonstrated with the Grand Theft Auto franchise over the 2000s.
GTA V is a nine year old game – but it still has an active and vocal userbase. In their 2020 annual report Take-Two Interactive reported that Grand Theft Auto V (GTA) has sold 155m copies since it was released in 2013. The GTA franchise remains key to their underlying profit with over 29 per cent of net revenues still related to GTA products – an estimated $984,849m a year.
Anticipation and speculation of when GTA VI will be released is high – but there is no commercial reason to rush when the franchise is still so profitable. Annual updates to sporting franchises such as FIFA only require small tweaks to the core game and updated player-rosters for loyal gamers to reinvest each year.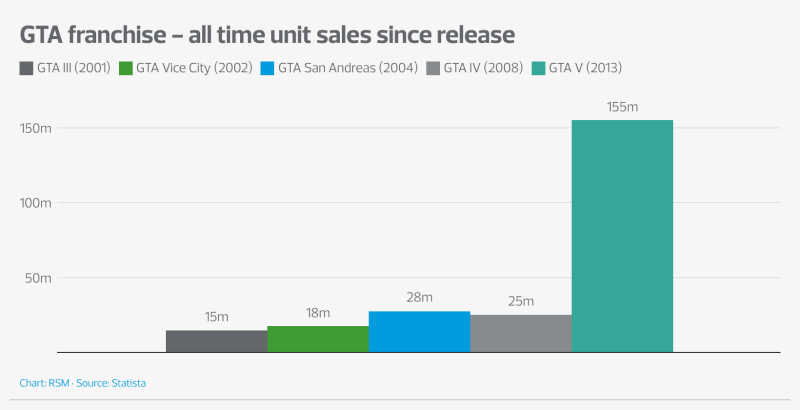 Consoles are cheaper but the future is in the cloud
Despite an increase of RRP in the mid-2000s (Xbox One and PS4) the real cost of console hardware to the household is falling. The RRP of consoles at launch has remained relatively consistent since 1995.
The days of the console are numbered - with advances in internet speed and cloud technology expected to enable a transition to cloud gaming. One of the reasons that BigTech are interested in gaming is that future households are expected to invest in hardware technology that enables augmented reality gaming such as headsets and controllers.
Meta (previously 'Facebook') acquired Oculus for €2bn in 2014 and gained access to this headset technology as it is expected to enable the metaverse in the future.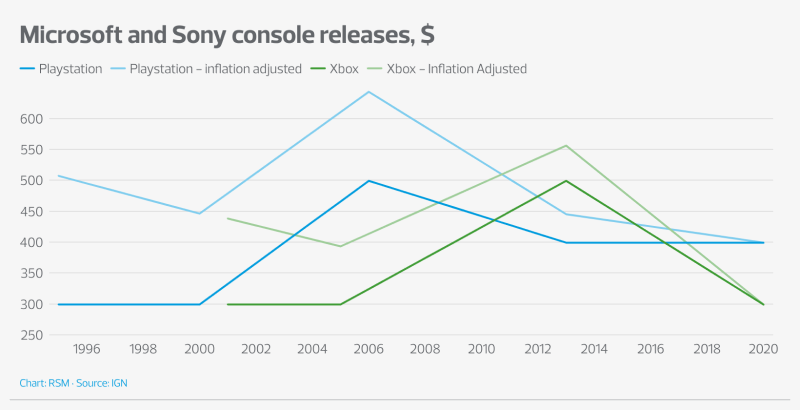 Keeping your workforce engaged is essential to retain the best talent
Recent industry press has reported on the significant hours and stressful working conditions to produce high profile games. The GDC State of the Game Industry Report surveyed over 3000 game developers, with 56 per cent of respondents reporting an average working week of 40 hours or less. However, 24 per cent reported working hours in excess of 46 hours.
Gaming companies will need to balance working hours against all other factors that feed into a productive and creative workforce including the return to the office - but there are no easy answers here. In the same GDC report 35 per cent of respondents reported that working from home increased creativity and/or production, 32 per cent reported a decrease, 32 per cent reported no difference at all.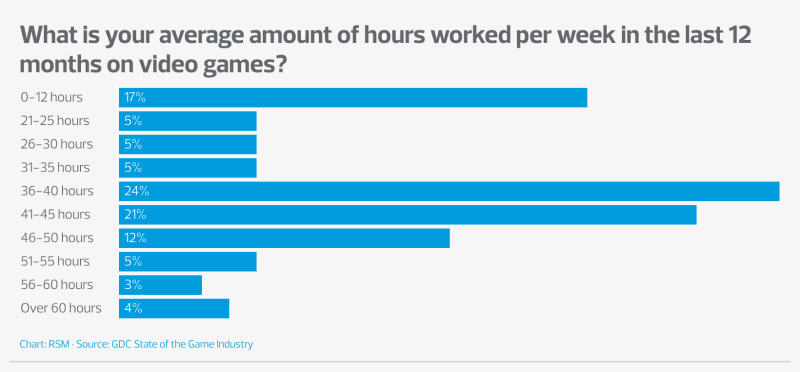 In conclusion
Gaming's enormous loyal online communities, comfortable with embracing changes in technology, provide a clear runway to the metaverse. As reliance on hardware decreases (or disappears completely) the market becomes larger and more accessible to Big Tech.
These virtual communities offer new and exciting ways to showcase products and ideas in gamified environments. All businesses will need to consider how the behaviours of these generations will adapt and change, in particular to the impact of augmented reality.
The gaming industry will face challenges too – starting with managing their own workforces. Another key matter not discussed here but of paramount importance, is the growing need to consider how these online communities are policed and regulated to protect users - many of whom are children.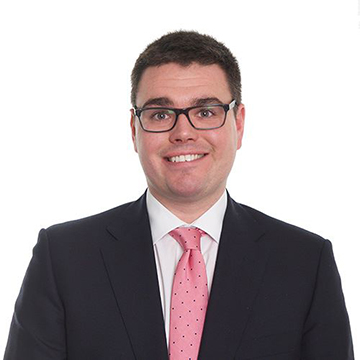 Ben  Bilsland
Partner and Media & Technology Industry Senior Analyst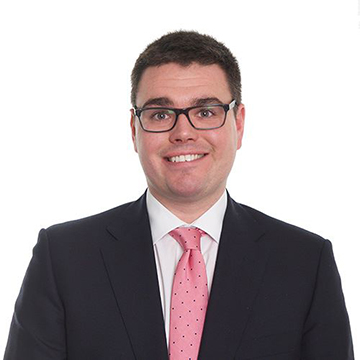 Ben  Bilsland
Partner and Media & Technology Industry Senior Analyst