The metaverse is the next step in how society will communicate, work and play. It will be enabled by a combination of the advancement in internet technologies and fundamental changes in human behaviour.
The last comparable advancement in technology was the internet itself. Think back to your life before the internet. And now consider what your day would look like without it. It has a fundamental place in our daily lives.
The metaverse will have a greater impact.
Science fiction has become reality. It's time for boards to start thinking beyond the hype-cycle and consider how their business will operate in the Metaverse. This will bring both challenges and exciting opportunities.
What is the metaverse?
Definitions of the Metaverse vary but there are several core themes. Firstly, it is the evolution of the internet and communication channels towards a point where our digital and physical realities are the fully integrated. Secondly, it is always operating and ever present. Thirdly, it will need to be supported by rapid advancements in computing technology. Finally, it is not a single device, company or product.
It is a technology enabled world. At a simple spoken request your bedroom window can show you an African savannah, or a live feed of your grandchildren playing. As you go for a walk your glasses alert you to congestion on the street and offer you a different route.
You start your working day by entering a virtual meeting room, represented by a digital likeness – your Avatar, much like you would in a video game. Avatars are a crucial part of how you socialise in the Metaverse. Sensors on your computer read your face and replicate your reactions online.
This kind of day may be five or 10 years away. However, digital metaverse environments are already here, typically used for social and entertainment purposes. By the time the metaverse is fully developed its purpose and design will have shifted – but, crucially, it is expected to become an integral part of our business lives. Analysts at Bloomberg have conservatively estimated the value of the Metaverse market to be $800bn by 2025.
What is driving the Metaverse? Gen Z?
Do you remember playing Solitaire and Minesweeper in early versions of Microsoft Windows? These games were created to teach us how to use a mouse – drag and drop, double click etc. The games made learning how to use the new technology fun. As we played, we learned and what seemed awkward became second nature.
The technologies that underpin the Metaverse have emerged from video games. Social interaction in these worlds is already normal to children. Many parents will be aware of Roblox – a digital game world that looks like LEGO. Roblox is enormous. It has millions of daily active users. It even has its own economy via a virtual currency called Robux.
Roblox discloses its daily active user number as 49.5m, rising 40 per cent year over year. It is estimated that two thirds of children between 9 and 12 in the US are playing Roblox. Roblox users spent 41.4 billion hours on the platform in the year to September 2021. Through Roblox and other similar games, our children are becoming digitally au-fair with interaction in a metaverse. This next generation are our future customers, employees and investors.
These interactions in digital reality will be enabled by rapid advancements in visual and audio technology. The tech in computer screens, mobile devices and tablets will continue to rapidly improve. For many the Metaverse will be accessed in virtual reality; the use of a fully immersive headset – and augmented reality; the use of technology to enhance the real world. It is widely anticipated that we will increasingly adopt these new technologies.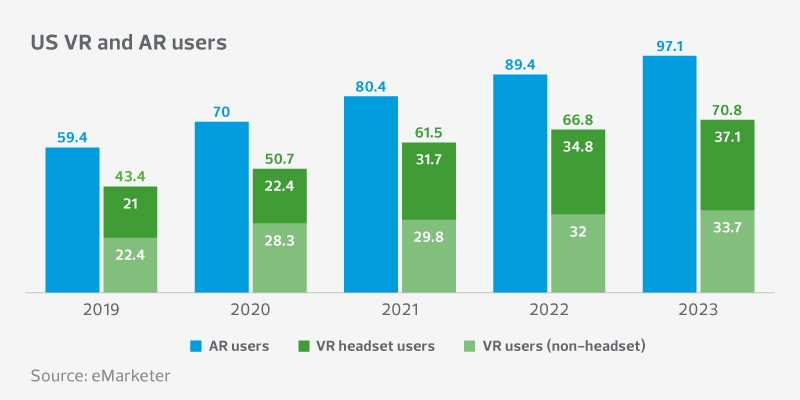 Your virtual meetings through Zoom or MS Teams will almost certainly evolve to become more immersive and it's very likely augmented and virtual reality hardware at home and in the office will be a part of this.
Business in the metaverse?
Current metaverse environments are focused on socialisation and entertainment. Play and fun will likely be the key activities in early stages of the metaverse (by playing we learn how to adapt). But it is expected to swiftly move beyond this into areas such as retail, manufacturing or even professional services.
A snow-sports retailer, for example, would have a digital store where customers could try different types of skis and snowboards before purchase. Metaverse technology would allow the customer to transport themselves into a virtual ski-resort and test how their skis look and feel. There might be an opportunity to engage directly with the avatars of Olympic athletes who advocate their sponsor's products. Payment might be taken any form of global currency, including crypto. The digital store is open 24 hours a day, 7 days a week.
A manufacturer might create a live digital replica of their overseas production facility. On-site sensors allow the manufacturing process to mirror a real time basis in a live digital replica. The general manager will sit in head office and access this digital replication using a VR headset to monitor the site and communicate with the team on 'site'. If an issue arises with a machine a manager might call an engineer to diagnose the fault in the virtual replica and instruct the onsite team how to make repairs.
Professional services businesses may have offices in the metaverse to meet with clients as avatars. In a regulated sector this prevents fundamental challenges around knowing your client. You may not be able to meet this person at all. They may have no phone number and will pay using a digital wallet. The digital avatar may represent an idealised or unrealistic reflection of the client's personality – it might have three heads and breath fire to express frustration. Advisors will need to learn new ways to interact and communicate with their clients.
Do we need a CMO - chief metaverse officer?
In short, not yet. Although some businesses already do. Nike are experimenting in the metaverse. They are developing a plan to distribute virtual samples of trainers before manufacturing physical equivalents. They have created 'Nikeland' in the Roblox metaverse where customers can decorate their avatar in Nike clothing and footwear. Gucci are selling virtual versions of their products for higher prices than the in-store products. At this point it appears retailers might be able to access metaverse markets faster than other industries.
For many business leaders the challenge will be to understand what the metaverse is, being able to plan for it and how this greater integration of physical and digital worlds might impact the future. For many, the easiest way to do this might be to show an interest in the games our children are playing, such as Roblox. Look within your organisation for the team members who are already dabbling in the Metaverse. They can help you understand how your business and brand might exist in the future. There is going to be a war for talent in this area sooner rather than later.
Whilst the Metaverse is the future, many organisations are already reliant on digital collaboration. This requires investment in computing, software products and staff training. 54 per cent of respondents to RSM UK's latest MMBI reported that they would be investing in their capital infrastructure. With this in mind, mid-market businesses need to be mindful of how future-proof computing investments are.
Greater long term yields may exist on assets that increase effective digital collaboration, such as headsets and screens. Adversely, the technology available today may be need to be replaced at a much earlier point, especially if virtual reality headsets become affordable and widely available.
It is inevitable that the increasing use of the Metaverse will mean more screen time for employees. Leadership teams need to be mindful of the impact that could have on staff wellbeing. One key element of the Metaverse is that it is 'always on'. Some may find it hard to 'switch-off' as they move between work and leisure hours. Advances in technology should improve lives, but for many there may be a detrimental impact. Boardrooms may be well advised to monitor this as part of a healthy, happy, and productive work culture.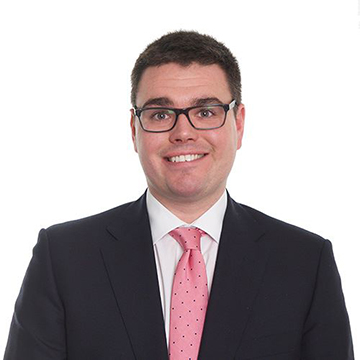 Ben  Bilsland
Partner and Media & Technology Industry Senior Analyst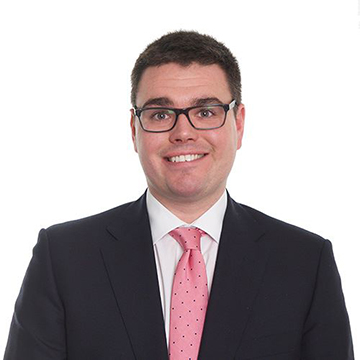 Ben  Bilsland
Partner and Media & Technology Industry Senior Analyst