The UK hotel industry benefitted from a boost in demand in September as people headed off on staycations across the country to make the most of the Indian summer, according to the RSM Hotels Tracker.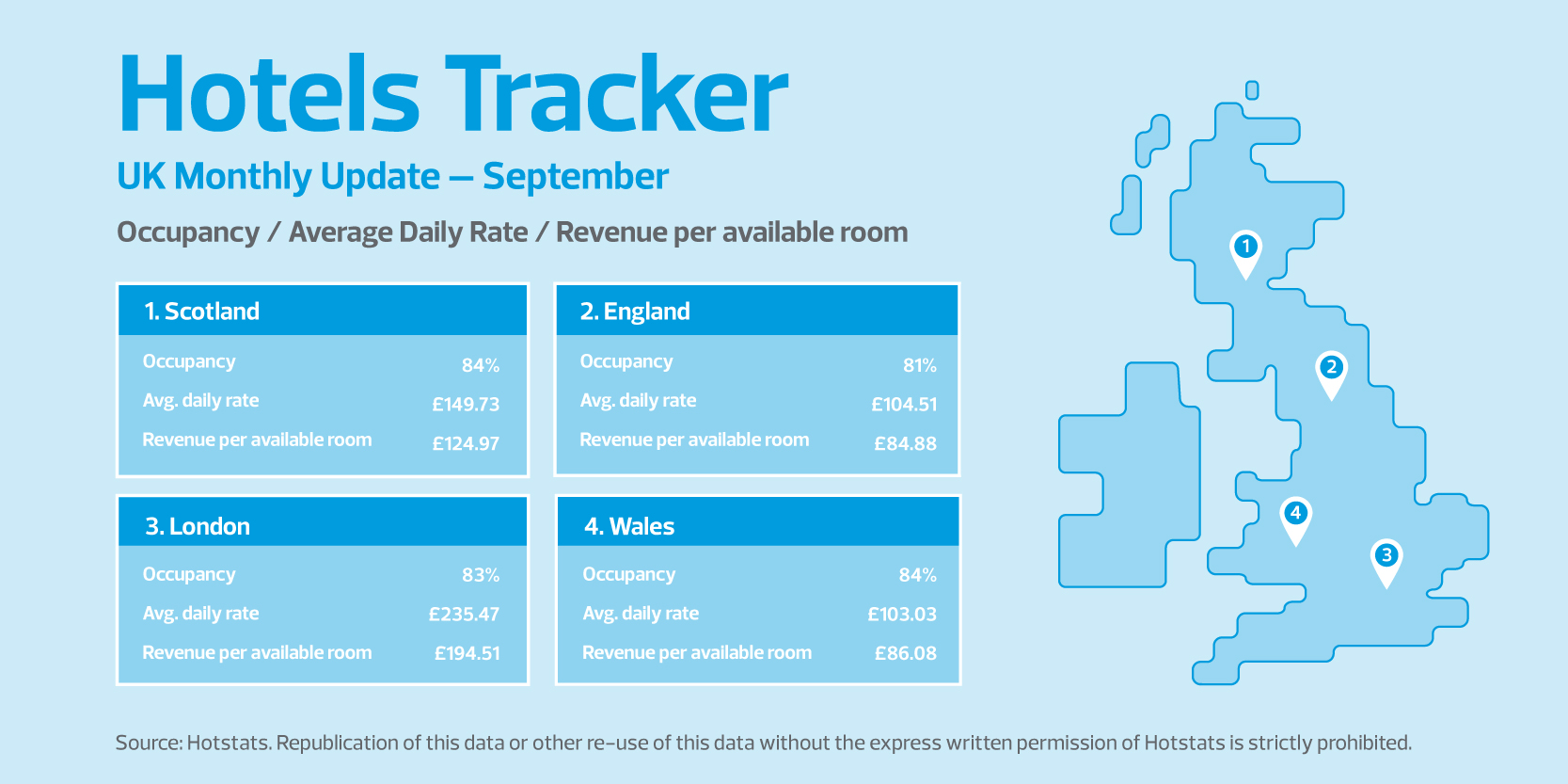 The data, which is compiled and produced by Hotstats and analysed by RSM UK, shows occupancy was up from 79.4% (August) to 82.0% (September) in the UK and from 80.4% to 82.6% in the London market – a 3.6% and 5.2% uplift, respectively, when compared to last September.

Average daily rates (ADR) of occupied rooms in the UK also increased significantly from £146.60 (August) to £156.86 (September) and from £211.43 to £235.47 in London.

Revenue per available room (RevPAR) increased from £116.42 (August) to £128.70 (September) in the UK and from £170.05 to £194.51 in London. These price increases also filtered through to the bottom line, with gross operating profits of UK hotels up from 35.7% to 40.5% in September and from 38.8% to 44.9% in London.
Chris Tate, head of hotels and accommodation at RSM UK, said: 'While the unseasonal heatwave in September was bad news for some industries such as retail, the prolonged summer encouraged consumers to head off on UK staycations to enjoy the last of the sun, giving a welcome boost to the hotel sector ahead of the winter months.

'The jump in gross operating profits to near pre-pandemic levels suggests that while higher room rates have previously been eroded by rising costs, there are signs these costs are starting to ease, but there's still a way to go.

'Consumer confidence appeared to be on the road to recovery in September, but after suffering a stark drop in October, hoteliers will need to mitigate the likely knock-on effect on demand. In addition, with warnings of further train strikes over the festive period, this could be detrimental to bookings. After a disappointing Christmas last year, hoteliers need some form of reassurance from government that this won't happen again, otherwise it's the hotel and leisure and hospitality industries that will have to pay the price.'

Thomas Pugh, economist at RSM UK, added: 'The recovery in the hotel sector in September is in contrast to many of the economic indicators we have had for Q3 so far. Retail sales dropped sharply, and the PMI surveys are still pointing to a downturn.

'However, there are reasons to be hopeful about the outlook for consumer spending. Real wages are now rising and should increase sharply over the next year as inflation drops more steeply than wage growth. That should support consumer spending power over the next year. What's more, cost-of-living grants paid to low income households are set to rise by about £4bn in Q4, which will support spending.

'The problem is that with consumer confidence still in the doldrums and savings in real terms back to their pre-pandemic level, many consumers will choose to save any additional income rather than spending. What's more, for a large portion of households, any increase in incomes will just be eaten up by higher mortgage and rent costs, reducing their disposable income. As a result, we aren't expecting the increase in real wages to lead to a boom in consumer spending.'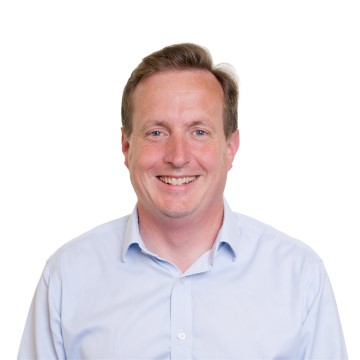 Chris Tate
Partner, Head of Hotels, travel and tourism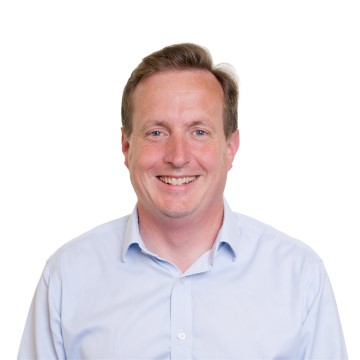 Chris Tate
Partner, Head of Hotels, travel and tourism