Restaurants and bars in modest growth on 2019, pubs flat
London still lags pre-COVID-19 trading, sales up three per cent beyond the M25


Britain's leading managed restaurant, pub and bar groups recorded like-for-like sales growth of two per cent in April 2022, the latest Coffer CGA Business Tracker reveals.
The comparison with April 2019 means the Tracker—produced by CGA in partnership with The Coffer Group and RSM—is in growth for the third month in a row, following increases of three per cent and four per cent in February and March. However, with compound inflation since early 2019 far exceeding two per cent, managed groups' real-terms sales are still well below pre-COVID-19 levels.
Restaurants performed the strongest of the Tracker's three sectors in April, with like-for-like sales growth of five per cent from April 2019. Bars were close behind at four per cent while pubs were exactly flat.
Continuing the pattern seen since hospitality reopened after lockdown one year ago, trading in London lagged well behind the rest of the country in April. The Coffer CGA Business Tracker shows managed groups' like-for-like sales inside the M25 were down by two per cent on 2019 while regions beyond the M25 recorded growth of three per cent.
Paul Newman, head of leisure and hospitality at RSM, said: "Whilst operators might ordinarily welcome an increase in like-for-like sales, much of this is being driven by menu price rises and therefore masks some early signs of falling demand resulting from the cost of living crisis. As more customers are forced to cut back on discretionary spending, the industry faces a double whammy of lower income and higher costs. Innovative operators with a forensic eye for cost control will be working hard to protect profit margins and we remain confident in the sector's resilience after two years of unprecedented disruption."
Karl Chessell, director - hospitality operators and food, EMEA at CGA, said: "A third successive month of like-for-like sales growth shows managed restaurants, pubs and bars continue to build back after a very tough two years. However, any modest rises at the moment are being swallowed up by high inflation, and the Tracker's dip from March to April suggests soaring prices might be starting to squeeze consumers' spending. The worst of COVID-19 may be behind us now, but cost issues are going to put intense pressure on margins for the foreseeable future."
David Coffer, chairman at Coffer Corporate Leisure, said: "The major challenges for Hospitality are yet to come. Pressure to repay commercial banking debt and statutory debt including rates, NIC, PAYE and VAT will be unsurmountable for many businesses, many of whom may disappear. Our Sector and indeed many others are in desperate need of further Governmental support. The allure of London is being severely weakened by cost of visits and traffic access. Hopefully an increasing tourist population will alleviate some of the problem."
CGA collected sales figures directly from 61 leading companies for the April edition of the Coffer CGA Business Tracker.
Participating companies receive a fuller detailed breakdown of monthly trading. To join the cohort, contact Andrew Dean at andrew.dean@cgastrategy.com
About the Coffer CGA Business Tracker
Participants include: All Star Lanes, Amber Taverns, Anglian Country Inns, Azzurri Group (Ask Italian, Zizzi), Banana Tree Restaurants, Beds and Bars, Big Table Group (Bella Italia, Las Iguanas), Boparan Restaurant Group (Carluccio's, Gourmet Burger Kitchen), Bill's Restaurants, BrewDog, Buzzworks Holdings Group, Byron, Cityglen Pub Co, Coaching Inn Group Ltd, Cote Restaurants, Dishoom, Dominion Hospitality, East London Pub Company, Fuller Smith & Turner, Gaucho Grill, Giggling Squid, Greene King (Chef & Brewer, Hungry Horse, Flaming Grill), Gusto Restaurants, Hall & Woodhouse, Hawthorn Leisure, Honest Burgers, Laine Pub Co, Le Bistrot Pierre, Liberation, Loungers, Marston's, McMullen & Sons Ltd, Mitchells & Butlers (Harvester, Toby, Miller & Carter, All Bar One), Mowgli, Nando's Restaurants, New World Trading Company, Oakman Inns, Peach Pubs, Pizza Express, Pizza Hut UK, Prezzo, Punch Pub Co, Rekom UK, Restaurant Group (Frankie & Bennys, Chiquitos, Brunning & Price), Revolution Bars, Riley's, Rosa's Thai, Snug Bar, Southern Wind Group (Fazenda), St Austell, Star Pubs & Bars, State of Play Hospitality, Stonegate Group (Slug & Lettuce, Yates', Walkabout, Bermondsey Pub Company), Tattu Manchester, TGI Fridays UK, The Alchemist, True North Brew Co, Upham Pub Co, Various Eateries (Strada, Coppa Club), Wagamama, Whitbread (Beefeater, Brewers Fayre, Table Table), YO! Sushi and Youngs.
About CGA
CGA is the definitive On Premise measurement, insight and research consultancy that empowers the world's most successful food and drink brands. With more than 30 years' experience and best-in-class research, data and analytics, CGA is uniquely positioned to help On Premise businesses develop winning strategies for growth.
CGA works with food and beverage suppliers, consumer brand owners, wholesalers, government entities and pub, bar and restaurant retailers to protect and shape the future of the On Premise experience. Its mission is to use phenomenal data and expert insights to give brands a competitive edge and ensure the market we love is the most vibrant possible.
To learn more, visit: www.cgastrategy.com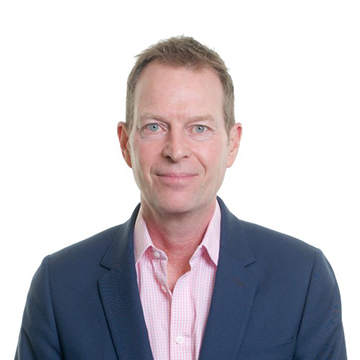 Paul Newman
Partner, Head of Leisure and hospitality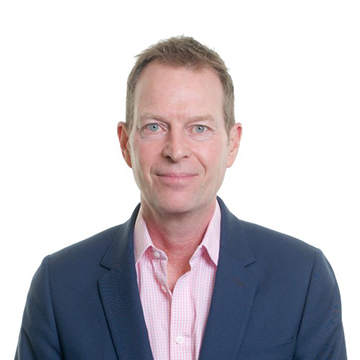 Paul Newman
Partner, Head of Leisure and hospitality