Whose company is it anyway?
The importance of statutory registers for private limited companies.
The statutory registers of private limited companies are important and need to be accurate. Here we explore the issues for companies who fail to keep statutory registers at all, or who have inaccurate registers.
1. What are statutory registers?
The Companies Act 2006 requires companies to keep 'company records'. Company records are described as, 'any register, index, accounting records, agreement, memorandum, minutes or other document required by the Companies Acts to be kept by a company and any register of its debenture holders'. Company records may be kept in hard copy or electronic form.
The definition of company records is wide and includes a company's 'statutory registers'.
Statutory registers comprise all the registers of:
members;
directors;
director's residential addresses;
secretaries for charges registered before 6 April 2013;
charges; and
persons with significant control.
2. What are not statutory registers?
There is a difference between a company's statutory registers and its filings at Companies House.
Companies House is a government registry for making companies' information public. It is important to know that filing information on a company's public register at Companies House:
(i) is not the same as keeping statutory registers; and
(ii) does not normally give legal effect to a transaction.
Companies have filed forms with Companies House thinking – wrongly – that by doing so they were giving effect to a particular transaction. An example is a company that filed a Form SH08 (re-designating shares) at Companies House, and assumed that filing this form was all that was needed to carry out a re-designation of its share capital.
This is not the case, and the error created considerable future problems. The company did not have the share capital it thought it had, and proceeded to pay unlawful dividends to several of its shareholders over many years. This also created tax complications.
3. What is the impact of failing to keep accurate statutory registers?
If a company does not keep accurate statutory registers:
an offence is committed by the company and each of its officers by default; and
the company's directors will also be acting in breach of their directors' duties.
The statutory registers of a company are also the definitive guide as to the company's history, its directors and its owners/shareholders. The register of members is the key evidence as to who owns a company and so, without that, there is no certainty as to who the legal owners of the shares in that entity are.
4. Examples of the issues which inaccurate or missing statutory registers can cause are:
(i) Company X Ltd had no statutory registers – absence of statutory registers discovered before sale of the entire issued share capital of Company X Ltd
Company X Ltd is a UK subsidiary of a global transportation group.
Company X Ltd had a complicated corporate history and had received previous venture capital investment.
Company X Ltd's filings at Companies House indicated it had multiple share classes, but the Companies House filings did not add up correctly.


Unfortunately, Company X Ltd had no register of members to refer to, and questions arose at the due diligence stage both as to Company X Ltd's share capital and its ownership. Share sale agreements include warranties and indemnities relating to the ownership of shares and the capacity of each seller to sell those shares.
Without the statutory registers, the sellers were unable to prove to the buyer that they owned the shares. The directors then came under scrutiny from each shareholder because it seemed they had breached their statutory duties by failing to maintain a statutory register of members.
The lack of statutory registers caused considerable delay (and additional fees) on the sale, and at one point the sale nearly aborted. There were discussions about a reduction in purchase price to cover the buyer's increased risk created by the uncertain ownership of the shares. The statutory books of the company then had to be reconstituted from scratch, adding even further cost and delay.
(ii) Company Y Ltd had no statutory registers – discovered when Company Y Ltd's filing history showed the wrong person owning 99 per cent of Company Y Ltd
Company Y Ltd is a successful business.
Company Y Ltd was wholly owned by a prominent businessman ('Mr Noname').
Mr Noname wanted to convert his ordinary shares to A ordinary shares and to issue B ordinary shares to his wife ('Mrs Noname'), which would allow her to take a small, annual, tax-
efficient distribution from Company Y Ltd.
Mr Noname filed the relevant forms at Companies House, but no other documents were prepared or signed; and
Mr Noname (also a director of Company Y Ltd) did not keep statutory registers.
A decade after the filings were made at Companies House, a share restructuring before a sale of Company Y Ltd was to take place.
Advisers were told that Mr Noname held 99 voting A ordinary shares in the business, and that Mrs Noname held one non-voting B ordinary share with no right to capital.
What had actually been filed at Companies House was that Mr Noname held one ordinary voting share and Mrs Noname held 99 A ordinary voting shares.
Based on the Companies House filings, Company Y Ltd was almost entirely owned by the incorrect person, Mrs Noname, who had almost all voting rights and rights to capital.
There were no statutory books to back up the intended position and the true ownership structure of Company Y Ltd.
Advice was provided that the shares were likely never to have been issued or re-designated because no documents were ever signed to give effect to the share restructuring and the statutory books were never updated to show new ownership.
This also left further issues:
the directors had approved and paid a dividend to Mrs Noname who, not being a shareholder, was not entitled to the dividend;
Mrs Noname had claimed tax reliefs in relation to that dividend; and
Mr Noname and Company Y Ltd had both failed to maintain statutory records, and so Mr Noname was in breach of his duties as a director.
Since Mr and Mrs Noname were still together, the position could be rectified as both still agreed to the intended ownership structure. Had the couple not agreed and the ownership of Company Y Ltd been disputed (Company Y Ltd by then being a multi-million-pound business), then the only evidence of ownership of the company could have been its file at Companies House – documents signed and filed by Mr Noname himself, showing Mrs Noname to be the 99 per cent owner.
(iii) Company Z Ltd had no statutory registers – This was discovered post-completion when stamp duty exemption applications were required
Company Z Ltd took advice on a large group reorganisation.
The client had confirmed the company shareholdings, but advisers were not provided with the statutory registers.
At the end of the transaction the client was tasked with writing up the statutory registers of the relevant companies, so that the application to the Stamp Office for the relevant stamp duty
exemptions could be made.
It then emerged that there were no statutory registers in existence.
The stamp duty exemption application required certified copies of the statutory registers.
Therefore there was a considerable delay in the transaction and to the stamp duty exemption application while the statutory books of Company Z Ltd were reconstituted. This added hefty fees and held up completion. As the transaction did not require the consent of the banks, and there was no pressing tax deadline, the repercussions of the delay were not overly severe.
However, if the transaction had had to be completed by the end of the tax or financial year, or the bank had released security for a set period, then the delay could have had a far more severe impact.
5. Summary
The statutory registers of a company are crucial to its ownership.
A company is required by law to keep up to date and accurate registers.
Not having statutory registers can have serious impact on a transaction involving the company, including delays and further costs, and could result in a reduction to the purchase price.
It is critical that both corporates and their directors know what statutory registers are, and that they keep the company registers up to date.
The register of members (and not its filings at Companies House) is the definitive guide to who owns the company – making it imperative that it is maintained accurately.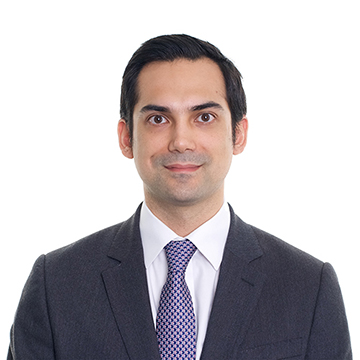 Tristan Mutimer
Partner, Head of Corporate Legal Services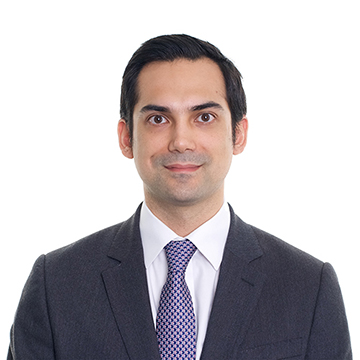 Tristan Mutimer
Partner, Head of Corporate Legal Services